IT-CNP's FISMA compliant cloud hosting mission is to continue as the market leader in FISMA compliant secure government system hosting, as we seamlessly provide cutting edge secure hosting solutions and pioneer more productive cost-effective technologies that enhance our customers' security posture and fulfill our customers' secure hosting mission goals.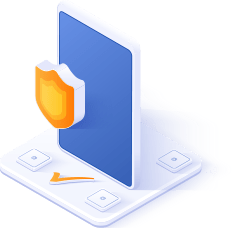 | Key Differentiator/Unique Value Factor | GovDataHosting.com | Other Providers |
| --- | --- | --- |
| Redundant Datacenter Infrastructure Design | | |
| Specialized Fully Managed FISMA Hosting Services Provider | | |
| NIST and DIACAP Compliant Turn-Key Solutions | | |
| Accelerated FISMA C&A Path | | |
| Lower Implementation Risk | | |
| Reduced FISMA C&A and Operating Costs | | |
| PMI Certified Implementation Management Team | | |
| 100% Infrastructure Availability SLA | | |
| Responsive High Priority Support | | |
| Global Secure FISMA Hosting Delivery Capabilities | | |
| Active Portfolio of FISMA Compliant Federal Customers | | |
| Authorization to Operate (ATO) Guarantee | | |
| Convenient All-Inclusive Fixed Price Model | | |
IT-CNP remains the leader in providing fully managed FISMA compliant hosting solutions to U.S. Government agencies. All project coordination tasking, technical, security, disaster recovery, audit support and documentation aspects of your initial system deployment as well as on-going operations are provided by our certified personnel to ensure expedited Certification and Accreditation (C&A) processes and issuance of Authorization To Operate (ATO). Our fully managed services stack includes management responsibilities of all telecommunications, network, hardware, operating system, database, web server software, commercial off the shelf (COTS) and custom solutions.
By utilizing proven NIST and DOD RMF security documentation personnel and templates, experienced implementation personnel as well as lessons learned from prior deployments, GovDataHosting.com is able to significantly accelerate the initial C&A implementation cycle.
IT-CNP is able to provide specialized turn-key FISMA compliant solutions to all U.S. Government entities including all civilian executive departments (FISMA NIST Methodology), independent agencies, government corporations, boards, commissions, as well as U.S. Department of Defense (FISMA DOD RMF Methodology), Federal law enforcement and Intelligence community.
By successfully implementing a number of highly visible hosted FISMA solution deployments, fully documenting lessons learned and effectively utilizing experienced personnel skilled in FISMA legislative guidance as well as Presidential, NIST and DOD RMF guidelines, GovDataHosting.Com customers enjoy the opportunity to significantly reduce implementation risk.
IT-CNP utilizes a number of proven cost-effective tools, processes and procedures to leverage its existing technology infrastructure and security compliance fabric to reduce the initial and on-going system operating costs associated with FISMA compliance.
Each customer engagement is managed by a Project Management Institute (PMI) certified project manager experienced in deploying FISMA compliant hosted solutions. A technical account lead also supports each solution to enforce quality and ensure delivery of customer's secure infrastructure.
IT-CNP provides support services from Baltimore, MD, Columbia, MD, Dallas, TX and Cleveland, OH. All support personnel are required to be U.S. Citizens with required successful adjudication of background investigation from U.S. Office of Personnel Management. A majority of GovDataHosting.Com personnel hold various levels of security clearances.
IT-CNP offers the industry's only 100% Infrastructure availability Service Level Agreement (SLA). This performance guarantee also extends to all system components under our managed care support to ensure that customers receive optimal level of performance expected for Government mission critical systems.
Unlike other service organizations, IT-CNP takes pride in its track record of technical expertise, responsiveness and total customer satisfaction. We are the industry's only support team that routinely goes above and beyond expected scope of support to ensure that customers receive the world-class service they expect. Most support issues that are not resolved immediately are completed within 4 hours or escalated to senior management for review.
For the demanding needs of U.S. Government missions in continental United States as well as abroad, GovDataHosting.Com provides a variety of FISMA compliant turn-key solutions to accommodate the most demanding geographic, technical and security requirements. FISMA-compliant hosting is available to support the mission of U.S. Federal Government entities in all areas of continental United States, Canada, South America, Europe and Asia.
IT-CNP prides itself on currently supporting Federal agencies within both FISMA NIST and DOD RMF Certification and Accreditation boundaries. Having successfully performed a variety of different FIPS 199 category implementations our implementations come with a specific level of assurance and guarantee that your system will be implemented on time, within budget with minimal risk.
Having been audited for FISMA NIST and DOD RMF compliance by multiple U.S. Federal Agency Information System Security Officer (ISSO) organizations, Offices of Inspector General (OIG) and private auditors working on behalf of the Government, IT-CNP is confident that its implemented Technical, Operational and Management controls will be sufficient to demonstrate FISMA compliance for your project. We guarantee that as long as your unique system components are compliant with Federal security guidance, your system is eligible for streamlined C&A and subsequent ATO.
To accommodate fixed price or cloud based Government projects, IT-CNP delivers its services on a cost-effective fixed price basis which includes a fixed setup fee for any initial products or services required to enable your solution as well as a fixed monthly fee charged for performing all required daily, weekly, monthly, quarterly, semi-annual and annual technical and security tasking in order to maintain system accreditation and ensure secure on-going operation. We also offer cloud resource utilization unit pricing to accommodate customers with FISMA cloud requirements.
Please contact our customer service to discuss your own unique solution requirements and our trained representatives will be glad to go over all the available service options most advantageous to your requirement and allocated budget. As our service philosophy is to provide 100% customer service satisfaction, no project or question is too small or too big for our team to address.